Sam and I have been working on learning how to handle our finances in a more responsible way. For example savings. Did you know it's a good idea to have savings in case of an emergency? I did in theory but it seemed SO IMPRACTICAL. Who has extra money to just put in a bank and then not even BUY something with it?
Just for kicks I'm going to share some fantastic money saving tips.
1. Take your pets to the
Humane Society
for vet care. Rocket's wee wee fixing was $19.99. NOT KIDDING. It's like Big Lots for pet surgery.
2. Shop at
Goodwill
. There is nothing on earth like finding a $40 Hannah Andersson dress for $2. I get all kinds of high off that. Check out Charlie's "new" vintage Liberty overalls $2 and Poppy's "new"Disney vanity $12.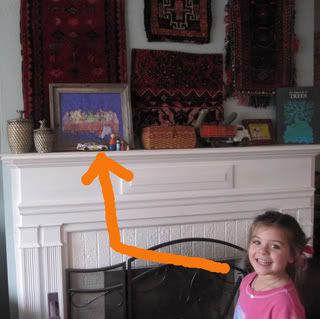 3. Do free stuff with your kids. We just discovered
Lowes Build and Grow
. You get to go make wood stuff and they even give the kids a cute little kid apron and a new patch for each project. It's like DIY Boy Scouts and Girl Scouts combined with no cookies to sell! Ruby made that little car on the mantel and only hit herself in the hand with the hammer one time. Since she also scraped the hell out of her knee on the way to the car it was kind of traumatic but hey it was FREE so it's all good.
I will post more tips when we have actual savings and I can resist buying things WE DO NOT need such as a DISNEY VANITY WITH A CREEPY PLASTIC HEAD ON IT.